How Do Celebrities Have Good Hair All The Time?
How Do Celebrities Have Good Hair All The Time?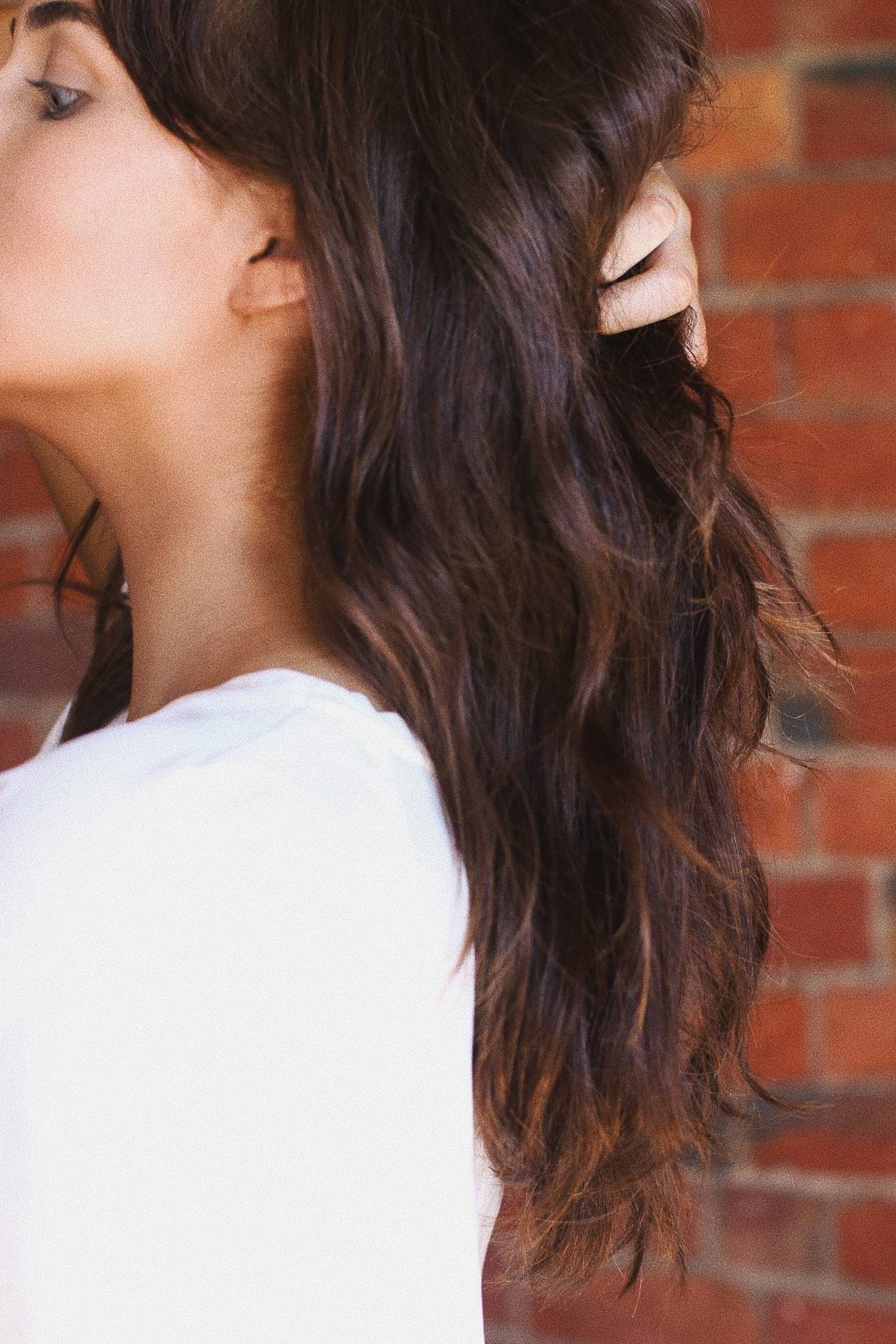 Few things pain me more than uttering the words "I was wrong."
Up until this year, I refused to buy into the hype surrounding hair extensions. To me, hair extensions brought with them the same stigma they did in 2008- they were tiger striped, dead straight, made from a material that would melt upon heat styling and reserved for wear only with short, choppy layers- a modern mullet, so to speak.
I was wrong.
I remember reading a quote from Jen Atkin on Total Beauty a year or two ago- when asked how celebrities seemingly have a good hair day every day, Atkin replied that 90% of the time they're wearing hair extensions to add not necessarily length, but volume. This was somewhere during my "grow my hair very long then cut it very short" routine so I didn't want to interfere with that process, but now that my hair is decidedly "mid-length" the time felt right to try extensions. The good kind.
My Hair Theory came to be earlier this year (serendipitous timing) with a mission to revolutionise the way people approach hair extensions. MHT extensions can be worn as either a Halo or as Clip Ins. I prefer using them as clip ins (as worn in the photos above and left) as I find they feel that bit more secure in the hair and you have the option of layering multiple sets (I have enough hair for a family of eight so I won't be doing that, but it's a nice option to have). That said, a Halo extension is easy to slip on over your head and style as necessary, so it's nice to not have to choose which kind of extensions you want to invest in.
Being a hair extension rookie, there's a whole host of salon jargon that I don't understand- unlike the MHT website, on which it all made sense after so many years of confusion. The extensions come in 12 different colours (for reference, I'm wearing the Dark Brown which matches my hair so well that even my mother couldn't work out where my natural hair ended and they extensions began) and three different lengths to lessen the need for you to have them cut in (I'm wearing the Mid Length which is 14″ and didn't need to have them cut in). I styled them as I would style my natural hair- heat protectant spray, a few random waves of different widths, then a scrunch of texturising spray. This was another pleasant surprise for me- how easy the extensions were to style.
They're made of 100% Remy Human hair so the texture was identical to that of my natural hair. I've worn them out and wavy as many times as I've pulled them up into a loose pony with a hair scarf (my new favourite thing to do because I'm not cool enough to pull off most hair accessories but a scarf is easy).
I've experienced no tangling, no shedding, and I've actually only had to style them once and the waves and texture have held throughout four wears and this shoot.
Each kit comes with clips and a halo, a tail comb (an absolute necessity if you're wearing them as a halo), a dust bag and a PVC bag for travel. Pains me to admit defeat, but these extensions are the business.